ABOUT THE PARTNERSHIP
Sperry is proud to be in our third year partnership with PFLAG National. We share their vision of diversity and inclusion and join their mission of advancing equality for the LGBTQ+ community.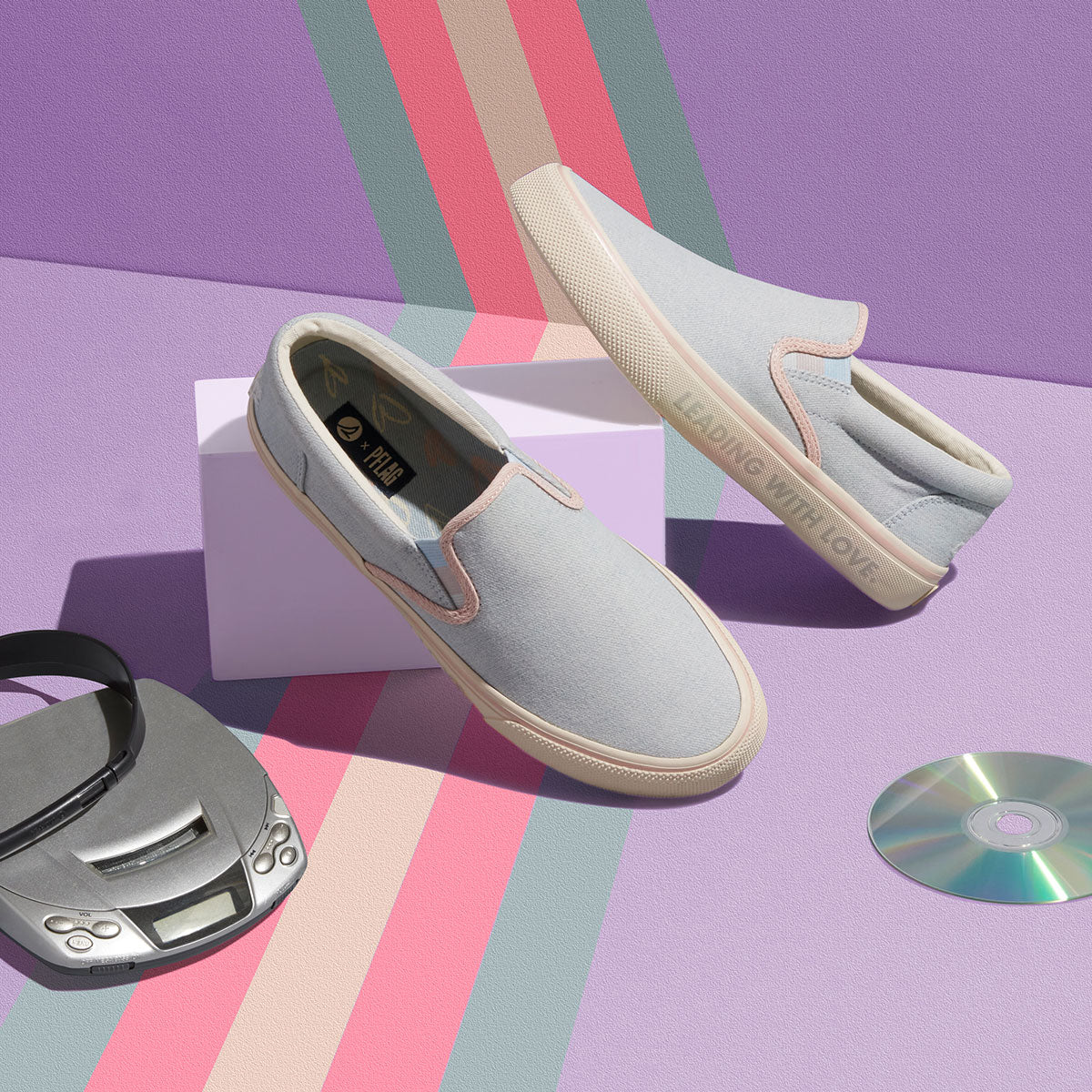 TRANSGENDER PRIDE FLAG
PRIDE STRIPER II SLIP-ON
Sporting colors form the Transgender Pride Flag, this sneaker has denim uppers and "Leading with Love" on the outsole.
BISEXUAL PRIDE FLAG
PRIDE STRIPER II CVO
The minimalist classic features elements from the Bixesual Pride Flag color scheme, and, you guessed it, denim-style uppers.
PROGRESS PRIDE FLAG
PRIDE FLOAT SLIDE
Our essential slide features a white background splattered in the rainbow Progress Pride Flag color scheme