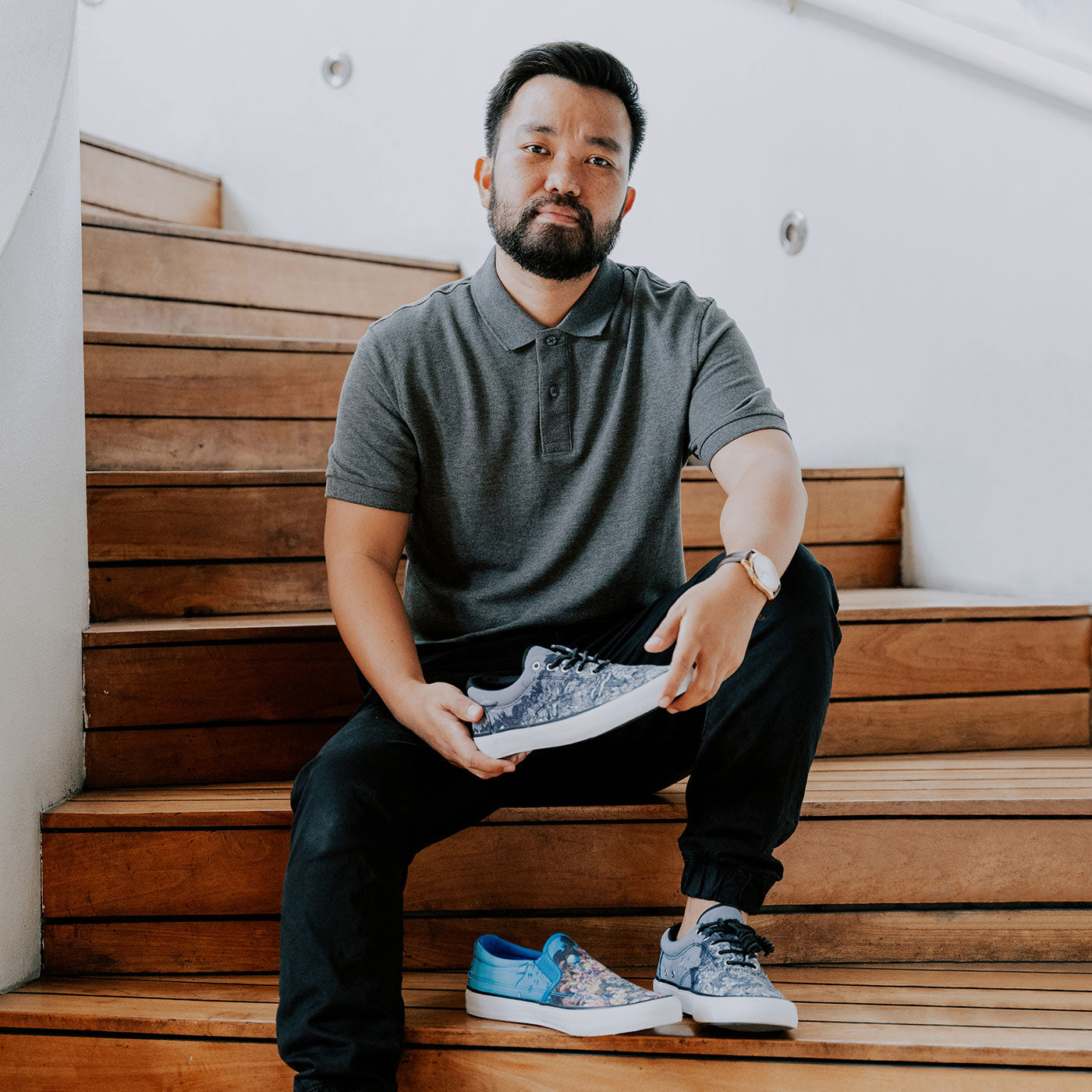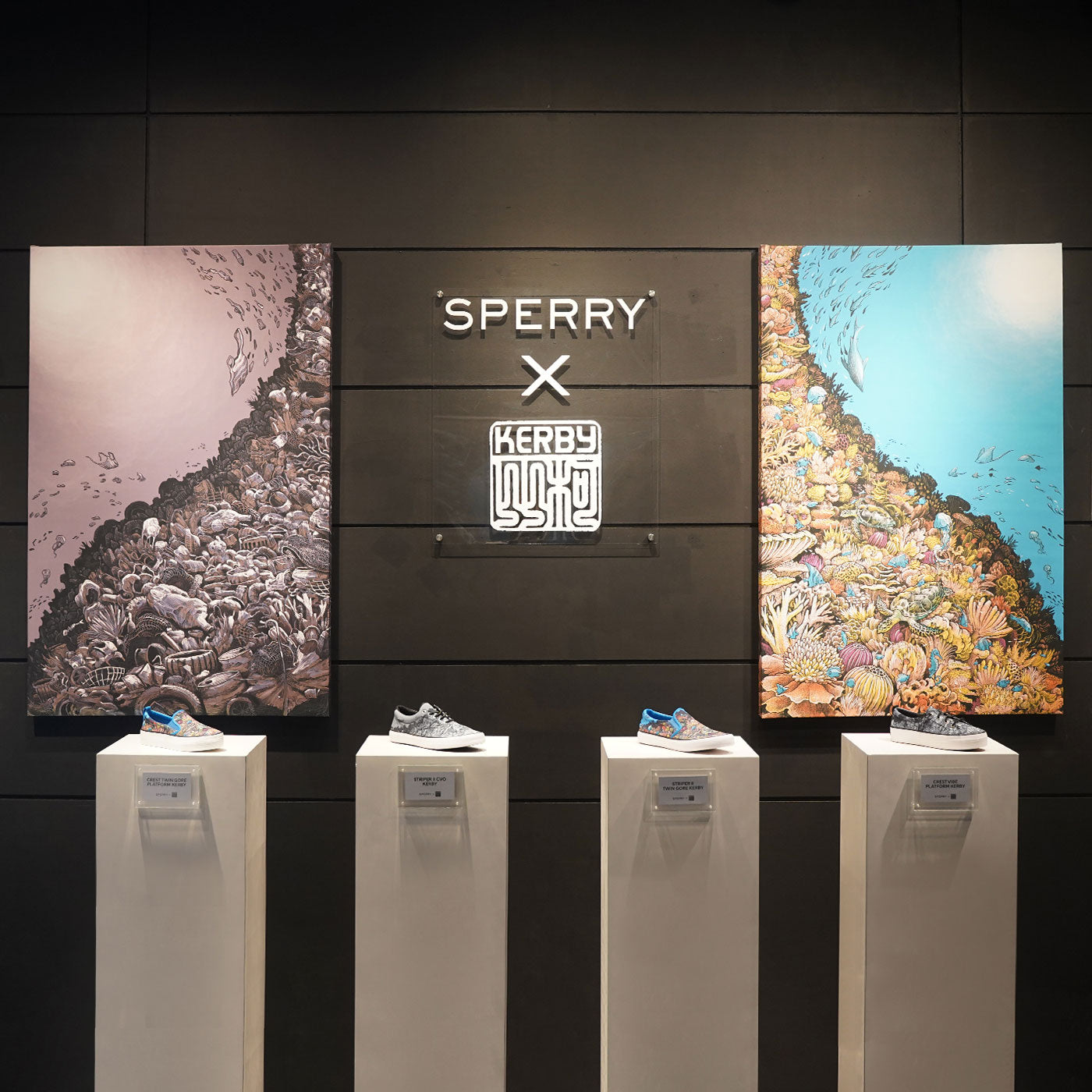 About the Artist
Kerby Rosanes
Philippines-based illustrator Kerby Rosanes works mainly with ink, fineliners and markers to illustrate his black & white universe. Best known for his whimsical detailed pieces, his style has been widely inspired by patterns and textures found in nature. His love for nature drives him to travel the world and create pieces that spread awareness on various environmental issues.
About the Collection
Sperry x Kerby Rosanes
Most recently, he partnered with Sperry as part of their SeaCycled™ Collection: a range of sustainable footwear made of recycled and eco-friendly materials and processes. His illustrations "Utopia" and "Dystopia" feature in four new shoes from the collection. This marks the first collaboration between the iconic American shoemaker and a Filipino artist.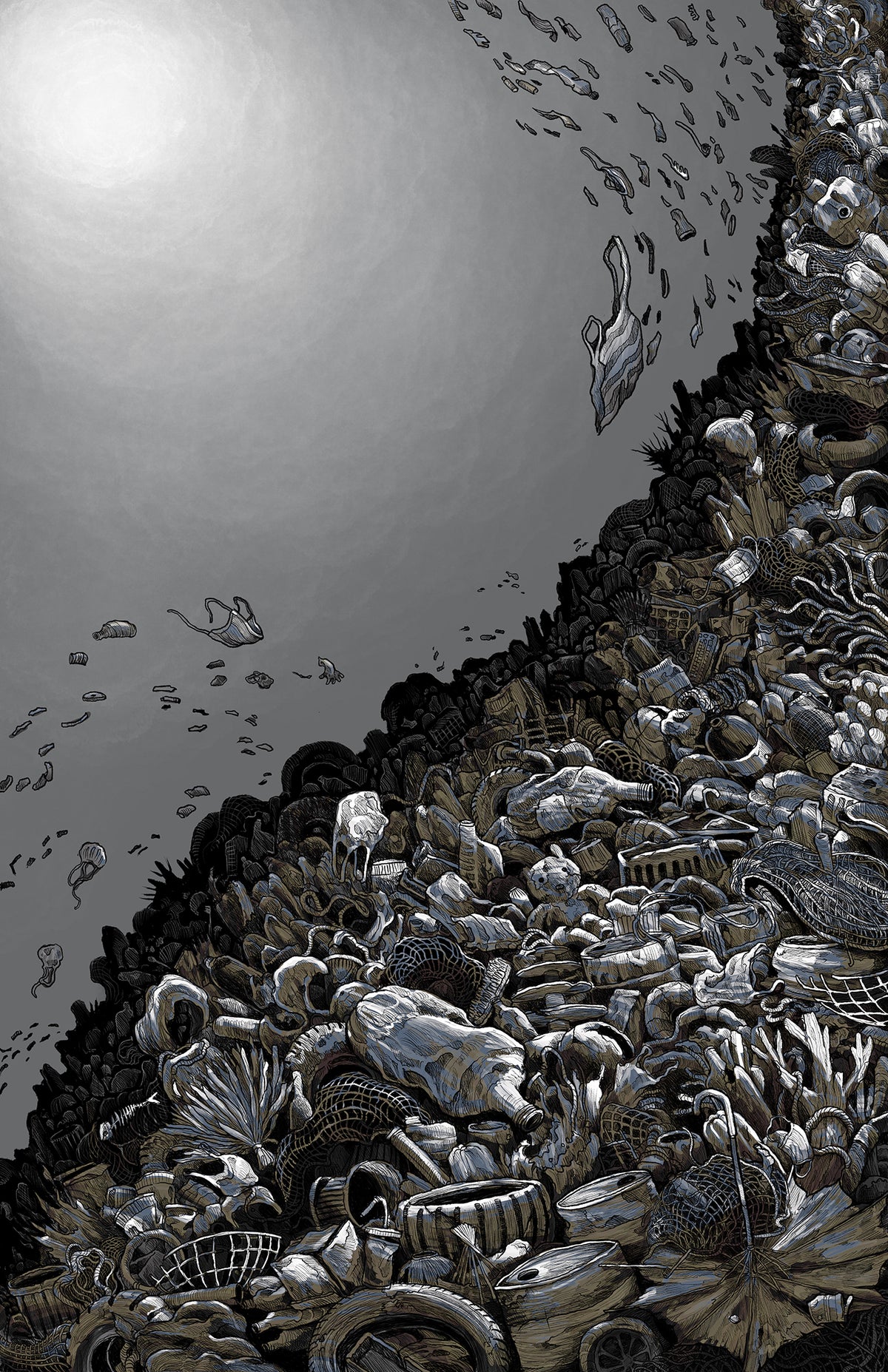 Dystopia
"Dystopia" is a lifeless world where oceans are dead and polluted with human waste. A darker mirror image of "Utopia", the piece represents how we love admiring the beauty of our oceans but often neglect to acknowledge the problems we created that threaten them.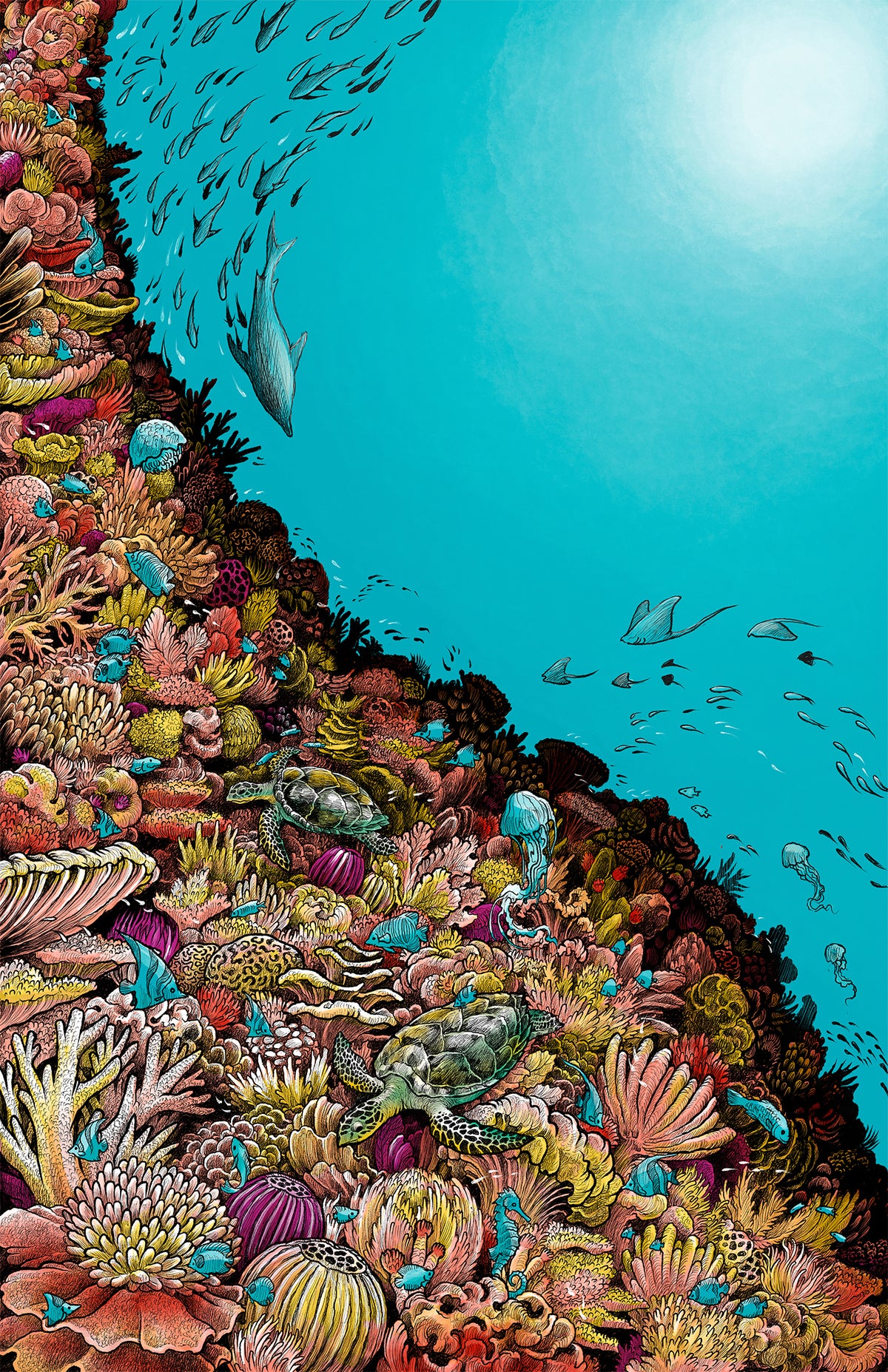 Utopia
"Utopia" is an ideal world where marine ecosystems thrive, each creature benefiting from each other in a balanced cycle of life.